April 4th, 2023 by admin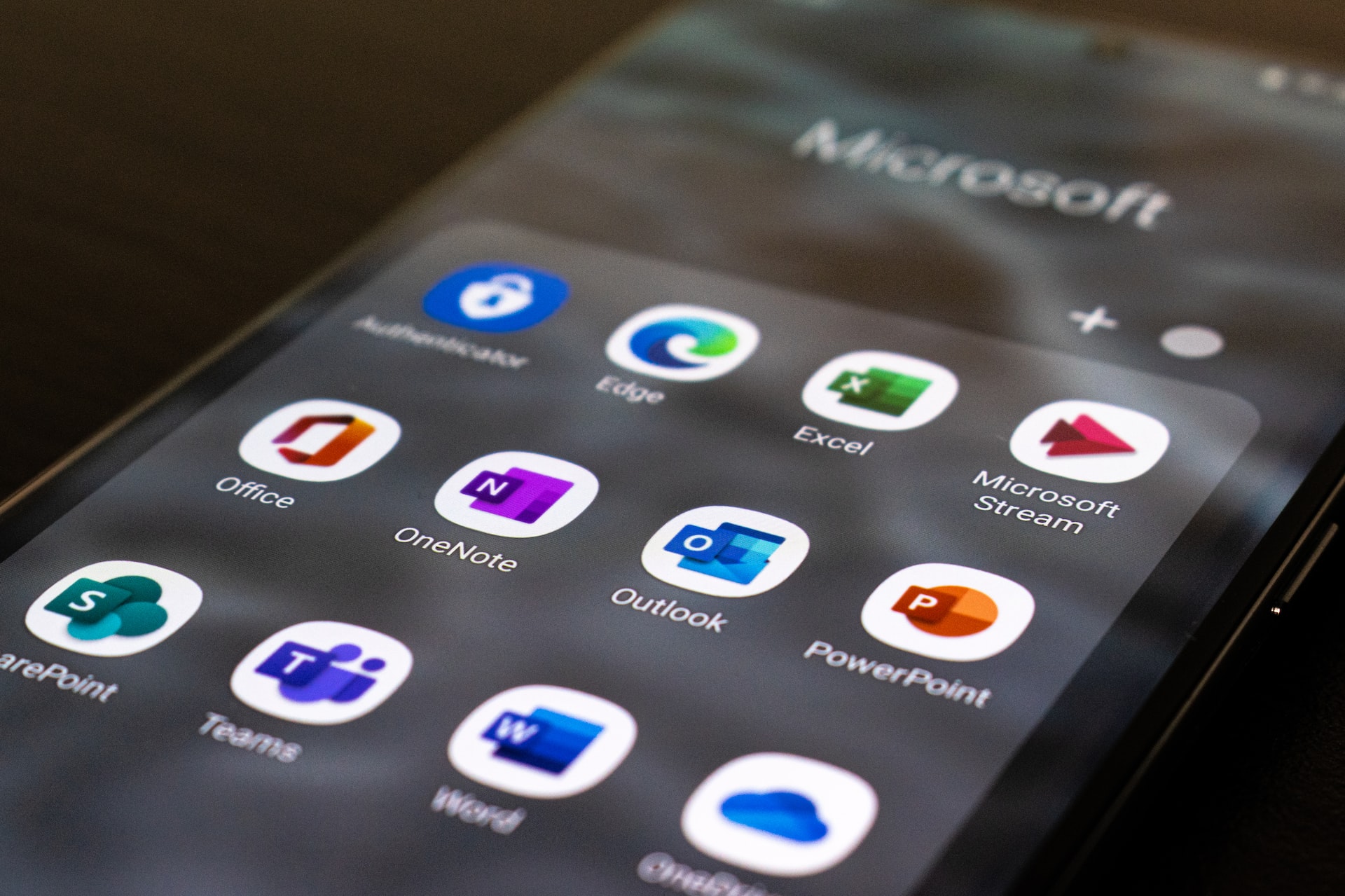 Microsoft 365 for businesses is a comprehensive suite of productivity and collaboration tools, available as a subscription service. It includes the latest version of Microsoft Office applications such as Word, Excel, PowerPoint, Outlook, and OneNote. In addition to these desktop applications, Microsoft 365 for businesses also provides cloud-based services like Exchange Online for email hosting and archiving, SharePoint Online for team collaboration and intranet sites, Teams for online meetings and instant messaging, Power Automate for workflow automation and integration with other applications, and more.
With Microsoft 365 for businesses you can stay connected wherever you are—supported by data security measures that help protect your company's sensitive information. With Microsoft 365 you get the power of Office plus enterprise-grade tools designed to help protect and manage your data, employees, and customers.
Microsoft 365 for businesses is the ideal solution for small and medium-sized businesses looking to increase productivity, streamline processes, and collaborate more effectively. Microsoft 365 makes it easy to access all of your business data from any device and ensures that important company documents are secure. It also allows you to control who can access which files and provides detailed reports on how they're being used.
With Microsoft 365, teams can work together in real-time with shared documents while staying connected with colleagues wherever they are. In short, Microsoft 365 for businesses gives you the tools you need to stay productive and secure. From Office apps to cloud services to security solutions—it's everything your business needs to stay competitive in today's digital world.
Microsoft 365 for businesses is the perfect choice for companies looking to take advantage of the latest technology without having to invest in costly hardware and software solutions. Whether your business needs basic productivity tools or more advanced collaboration features, Microsoft 365 has something for everyone. Get started today and see what a difference it can make in your business!
What Are the Benefits of Microsoft 365 for Businesses?
Microsoft 365 provides businesses with a comprehensive suite of tools and services that can be used to increase productivity, collaborate more effectively, and protect data.
Increased Productivity:

Microsoft 365 puts the power of productivity behind your business. With its array of Office applications, you can create documents, presentations, spreadsheets, reports, and other forms of communication quickly and easily. Additionally, its cloud-based services make sharing files between team members more efficiently.

Collaboration:

Microsoft 365 allows teams to work together from anywhere with features like shared document libraries and task lists. It also offers collaboration tools such as Skype for Business which enables users to connect in real-time through video or audio conferencing from any device. In addition, the cloud-based storage makes it easy to access documents from any location.

Security:

Microsoft 365 provides a range of security features to protect your data. It offers two-factor authentication, encryption for emails and documents, virus and malware protection, as well as data loss prevention measures. In addition, you can use its Mobile Device Management (MDM) feature to remotely control employee devices.
Microsoft 365 is an incredibly powerful tool that can help businesses increase productivity and collaboration while also keeping their data secure. With its comprehensive suite of tools and services, businesses can streamline processes and work more efficiently than ever before. Whether you're a small business or a large enterprise, Microsoft 365 has something to offer.
It's an invaluable resource that can help businesses meet their goals and stay competitive in today's digital landscape. So, if you want to get the most out of your business, contact us to see if Microsoft 365 is worth considering.
Microsoft 365 is a powerful suite of tools that provides businesses with a comprehensive solution for workflows, collaboration, communication, and storage. It includes Office 365, Azure Active Directory, Windows 10 Enterprise, EMS (Enterprise Mobility Suite), and Power BI.
Posted in: Solutions