December 13th, 2021 by admin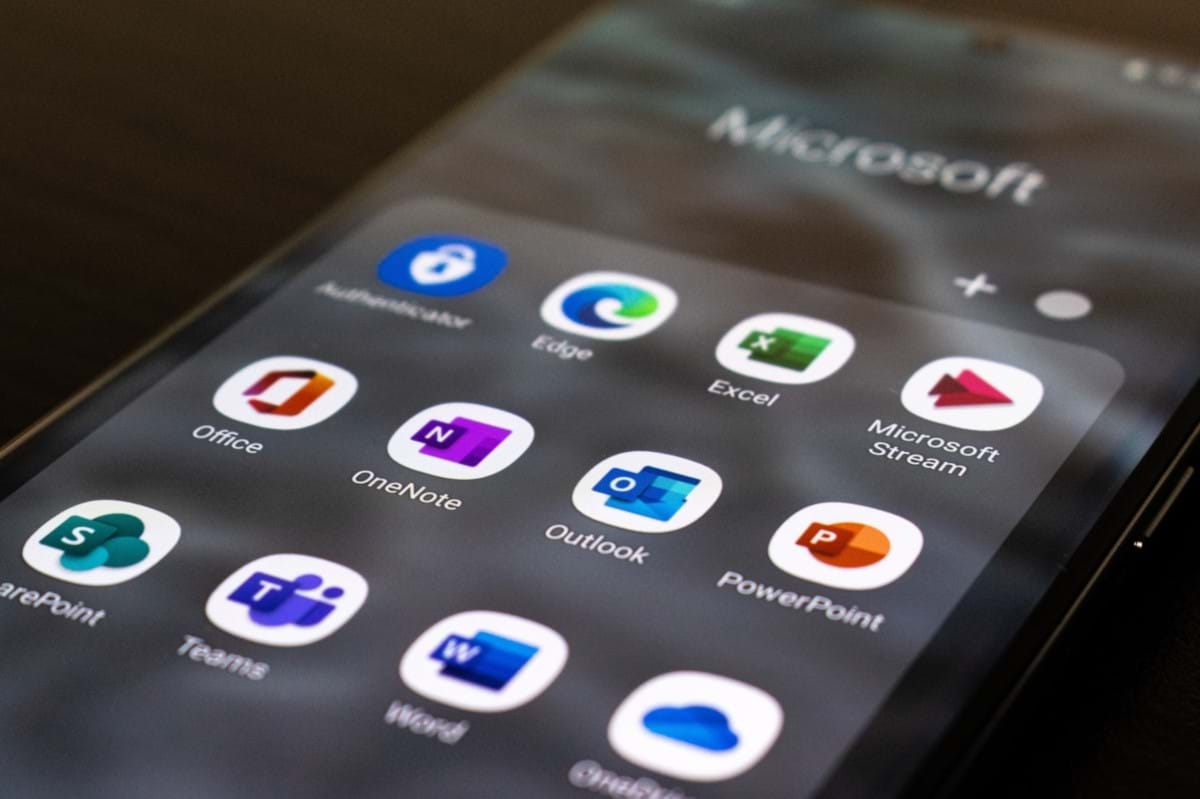 Efficiency and productivity are crucial for all businesses. Communicating, collaborating, and creating seamlessly help enhance the effectiveness of the organization. Offering productivity tools that allow your teams to perform their jobs easily from anywhere can drastically change the game for your business.
Microsoft 365, formerly known as Office 365, is one of the leading productivity suites available for individuals, businesses, and enterprises. It offers tools like Teams, Outlook, SharePoint, Excel, Word and so much more to make your business more agile.
While many big and small businesses have already switched to Microsoft 365 instead of relying on multiple tools, some are still on the fence about whether this software is good for them. Microsoft 365 is a full-featured, cloud-based solution that is beneficial for all types of businesses.
Let's have a look at the many benefits your business can experience using Microsoft 365.
Easier Collaboration
Microsoft 365 is one of the best software available that enhances and strengthens collaborations. If you have teams that work together on presentations, documents, and tasks, then the collaboration options of this software would make things simpler and easier.
Anyone who needs to edit or contribute to a sheet, presentation or document can do so on the same version instead of multiple copies as it provides you with real-time changes. There is also an option for versioning to see all the versions and restore them in case that's needed.
Microsoft 365 also includes multi-part HD video, team chats, shared calendars and more, meaning all team members would always be connected.
Work From Anywhere, Anytime
The best feature of Microsoft 365 is that it uses cloud computing power and mobile apps to make it easier for your employees to work from anywhere. They can stay productive while working remotely, on-site, or while traveling.
The apps on this software focus on individual applications, like Teams, Excel, and Word, and offers them free of charge for mobile devices. Depending on the nature and requirement of your business, you can even look beyond these apps to establish a fully integrated digitalized workspace for all employees.
Tools like OneDrive, SharePoint, Planner, and Power Apps have separate applications that easily interact with one another. All these tools and apps enable you and your team to focus on delivering the mission of your organization instead of stressing about the team being productive and staying connected on the go.
Email Benefits
Microsoft 365 offers outstanding email benefits. The Outlook for business plans automatically syncs your contact information, calendars, and emails to the most updated version in all of your devices. It means you are always up-to-date.
It also allows you to customize each email with a custom format and use your own domain name. You can also store the emails with 100 GB of storage space. Outlook has a simple and easy to use admin center through which you can set up new email user ids, delete accounts, restore accounts, establish custom scripts and more.
Customizable Plans
Microsoft 365 provides numerous business plans for businesses and enterprises, with different programs and features. You can select the right one depending on the needs and requirements of your business and employees.
It allows you to customize the plan, meaning there is no need to pay for anything that you won't need. It also allows you to switch plans with ease in case your requirements and needs change.
Enhanced Return on Investment
While cloud solutions aren't exactly new, Microsoft 365 offers multiple tools in a single suite. Whether you are a large enterprise or a small non-profit organization, this software makes all your operations easier to manage.
Businesses can easily remove multiple security, compliance, automation, and teamwork solutions with a single suite that integrates all of these products. With proper change management and adoption, Microsoft 365 can drive organizational and team productivity at a much lower cost.
Continuous Updates
Using Microsoft 365 means you get automatic updates for all packages, like Excel and Word. It drastically improves the productivity of the teams and saves time for IT support to purchase newer versions and install them in all systems.
Decreased Software Expenses
The most significant benefit of using Microsoft 365 is that it helps in saving software expenses for businesses. Since it is a subscription-based software, you only pay for what you are using. Moreover, since not all employees would need all the tools based on their job roles, Microsoft 365 allows you to mix and match your plan.
It allows you to customize the options and only pay for the tools your team will actually benefit from. Microsoft offers different plans, including business plans and enterprise plans. You can purchase the plan that best meets your requirements instead of buying multiple tools that you might not need. This helps your business in saving money on software tools.
Microsoft is an excellent software that can enhance the productivity of your business. It offers multiple tools that are web-based and desktop-based, which can assist your employees with their tasks. Contrast offers IT and communication solutions to businesses including, expert technical support and migration for Microsoft 365 subscribers.
Posted in: Solutions