July 31st, 2018 by admin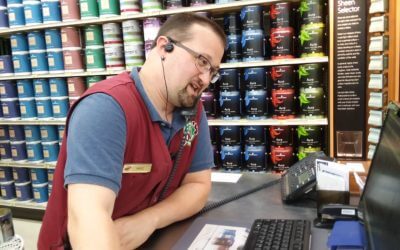 The middle of a home repair project is a frustrating time to find you need more coarse thread drywall screws. Or a 3/8-inch socket. Or even some rare specialty gadget you've never heard of.
When you call the local hardware store to see if they have it, you need to know NOW. And Cole's Hardware understands that.
So does Contrast Communications.
"They've done a lot of good for us," said Taylor Cole, Product Merchant/Retail Site Development, talking about Contrast's phone system for Cole's network of 12 stores. "It really helps us. It's a way for us to quickly double-check. We can tell the customer exactly what we have when they call us."
Surprised at how complex phone systems can be, Taylor also appreciated Contrast working to give Cole's just the technology required – with no pressure for more. The auto attendant feature provides basic information – store hours, etc. – and frees the phone for more specific questions.
"It's a really good phone system. Their technicians do really nice work," Taylor said, adding, "It's nice doing business with another local company, too. They kind of understand what we're about. We kind of look out for each other."
Posted in: Uncategorized, News, Case Studies