December 6th, 2021 by admin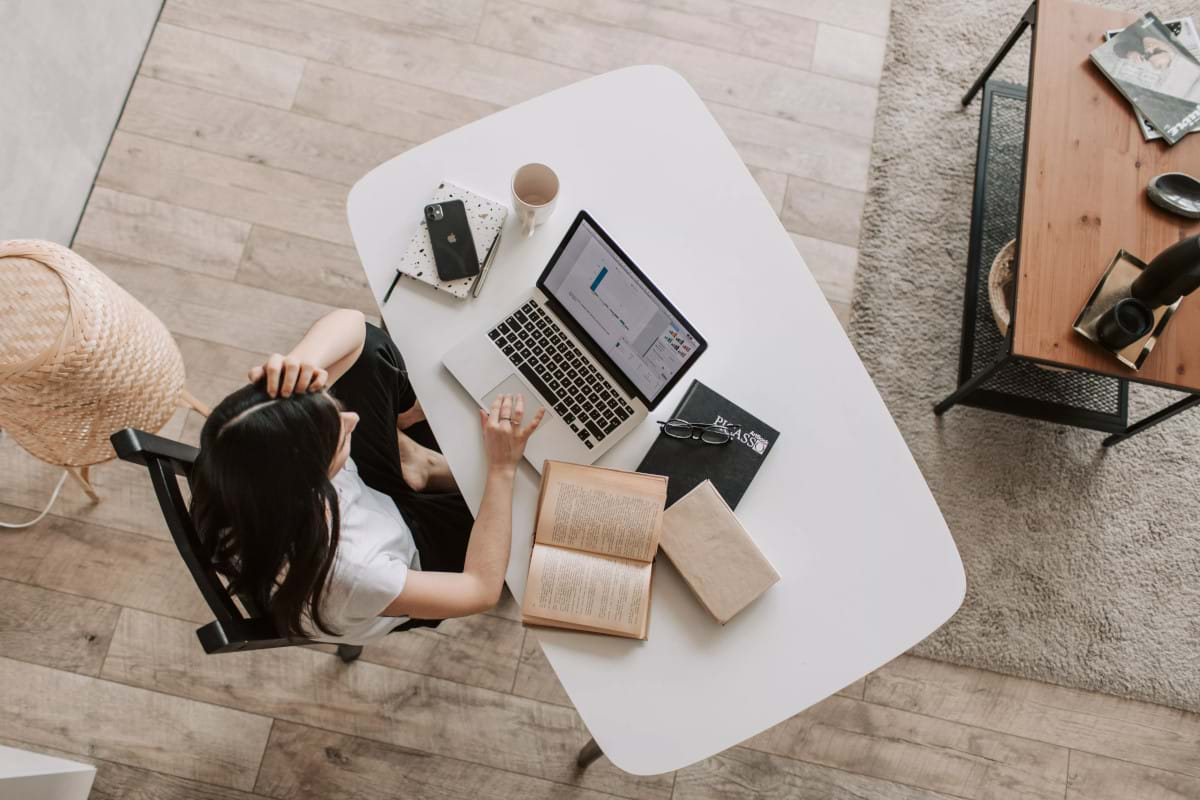 Almost all businesses were forced to build remote teams due to the pandemic. However, many companies realized remote workers could be efficiently maintained for the long-term when managed the right way.
Managing remote teams is more about setting up employees for individual success than establishing strict policies. When each team member thrives, the entire team becomes stronger and successful. There are bound to be challenges that the managers will face with remote workers.
These challenges can be prevented or resolved by implementing some useful strategies. Let's have a look at some valuable tips to manage remote workers:
Create Boundaries for Remote Employees
Remote employees require set boundaries to maintain their personal and work-life efficiently. It is important for managers to discuss work schedules with all team members to prevent any delays and problems.
The pandemic has been hard on everyone. With the lockdowns, many employees have to juggle their work while taking care of their kids since schools and daycares are closed. Therefore, provide your employees flexibility in terms of work timing to ensure they provide their best work without any distractions.
This will strengthen and build positive relationships and give your employees peace of mind that their managers and employers are providing them with support.
Conduct Remote Monitoring
When all employees are working remotely, it increases the data security threat for the business. Therefore, investing in IT and data services is crucial to proactively detecting such threats and preventing them.
Remote monitoring enables companies to monitor their network and identify if any system has been compromised or affected. This way, the problem can be immediately resolved before it gets the chance to worsen.
Set Clear Expectations and Goals
All businesses and managers have certain expectations from their employees whether they are working at the office or remotely. It is essential to set clear goals and expectations to ensure employees stay focused and perform their best.
You must set expectations for:
Email or text response
Scheduled meetings
Deadlines and key projects
Timely meetings
Communication system
Availability
Work hours
Establish these expectations and discuss them with your employees so clear goals can be established.
Invest in Suitable Software and Tools
Having the right software and tools for all remote employees is crucial to plan tasks, manage teams and projects. Having a proper project management system or tools can help in:
Communicating with your team
Keeping track of projects
Tracking productivity and deadlines
Maintaining and managing timesheets
Sharing information and resources in real time
Having meetings
Managing tasks lists
Establish a Strong Communication Strategy
With a wide range of communication tools available today, it is easier for managers and teams to communicate when working remotely. However, with so many options available, it is essential for managers to identify the main tools for communication.
Aside from that, creating a communication strategy is needed to maintain regular and smooth interaction with and among remote teams. Here are some tips to establish the right strategy:
Ensure you interact with your employees at least once every day.
Identify a few communication tools so that all employees know where and how to get in touch. For instance, Zoom is ideal for video conferencing, presentations, review meetings, and brainstorming sessions.
Schedule one-on-one bi-monthly or weekly calls with the team members. Discuss work projects, issues they might be experiencing, and general conversation to catch up and inquire about their well-being.
Constant interaction is important to ensure your remote employees that they are valued. It will help them feel heard and included.
Always Reward Achievements and Success
Don't forget to celebrate when your team members hit milestones, get great feedback, or have achieved success. Celebrating both small and big successes is integral as it is a great way to keep your team motivated. It also gives them the satisfaction that their hard work and effort paid off and it was recognized.
There are numerous ways to celebrate success with all your remote employees, including:
Offering work vacations
Giving gifts or vouchers
Providing rewards or incentives
Hosting virtual parties
Giving monetary bonuses
Avoid postponing such celebrations and waiting for bigger achievements. Remote employees need motivation and encouragement to continue working hard and delivering good results. Not celebrating their achievements can put a damper on their motivation and they might end up feeling discouraged.
Therefore, ensure you not only praise them for their efforts but also celebrate their successes.
Managing remote teams can be challenging, but these tips can help you ensure that your team progresses and provides excellent productivity. Moreover, with the right tools and solutions, managing remote workers and teams can become super easy.
Contrast Communications offers multiple services and solutions that can make remote employees management easier for managers and employers.
Posted in: Solutions