January 4th, 2022 by admin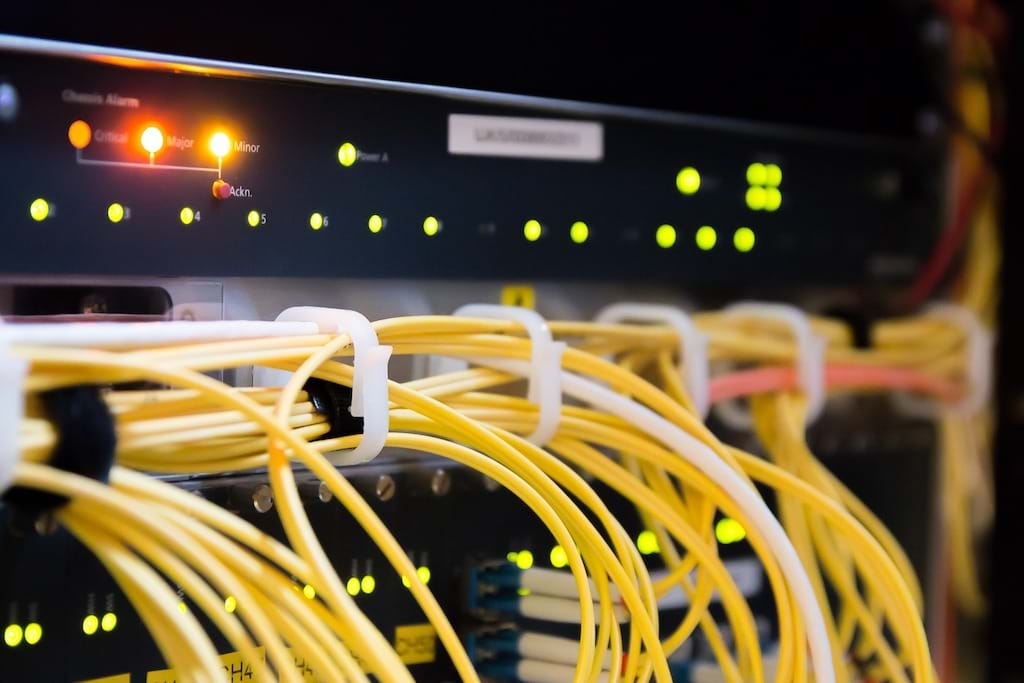 Businesses today require multiple communication elements, including security systems, scanners, printers, phones, and computers, which must be connected for easier operations. All these necessary connections need loads of cables to stay connected - meaning too many wires!
While the network administrator's department is responsible for ensuring the network is up and running properly throughout the day, the entire business suffers downtimes because of messy, low-quality cabling system. Surprisingly, the cabling is often overlooked in many businesses and its significance is only felt during downtime when the company starts facing delays and even losses.
The solution? Structured Cabling System.
What Is Structured Cabling?
Structured cabling has now become a buzzword among many businesses and it plays a major role in managing specific and complicated cabling needs.
Structured cabling is a campus or building telecommunications cabling structure, which includes a number of standardized elements. It is a data transmission system that helps support video, voices, data, and other management systems, like energy systems and security access.
A structure cabling system that is properly installed offers your company an infrastructure, which provides predictable performances and enhanced flexibility to accommodate changes, additions, and moves. It also offers redundancy, enhances the availability of the system, and offers future proofing on the cabling system usability.
The structured cabling system is made up of a sequence of trunks and patch panels. This system creates a connection to the patch panel from the hardware ports. The patch panel is then linked through a trunk to another patch panel in the Main Distribution Area (MDA), which is the main structured cabling aspect. It allows all the changes, adds, and moves to be made using smaller-length patch cords.
Benefits of Structured Cabling
The structured cabling infrastructure, in contrast to the traditional cabling system, provides a solution to avoid messy wiring and manages more data at higher rates. It has been playing a major role in reducing the stress and cost of communication infrastructure.
Here are some of the many advantages of switching to structured cabling for your business:
Cost Effective

Structured cabling is a simple, cost-effective way of managing and organizing the cabling system. It supports different innovative telecom media and solutions that eliminate the need to reinstall the entire infrastructure every time your business switches to newer technology. It helps decrease the maintenance and power costs while also reducing the costs of rectifying and relocating the systems. It is an effective strategy for businesses to stay ahead of the game and accommodate the changes as the company grows.

Time Saving

Using structured cabling makes port and cable tracing easier, resulting in saving time and effort due to an organized and logical cabling approach.

Improved Aesthetics

A structured cabling system makes your office look less cluttered and cleaner compared to the point-to-point cabling method. It allows the cabling to stay aesthetically pleasing no matter how many systems are connected.

Easier Tools Management

A traditional cabling system is restricted and doesn't support various locations, larger file transfers, and higher bandwidth. On the other hand, structured cabling allows your business to evolve with emerging technology. This system has been created for technology advancements, making it easier for you to manage the latest tools and technology more efficiently. For instance, a VoIP system can get challenging for a point-to-point cabling system, but it can easily be incorporated with structured cabling.

Reducing Downtime Risk

With a traditional cabling system, there is a higher risk of human error due to an unorganized structure. These errors can result in network downtime and workflow disruptions. A structured cabling system is highly organized and makes it easier to identify the different cables when needed, reducing the downtime risk.

Growth Adaptability

One of the major benefits of structured cabling is increased adaptability. It allows you to change, add, or move your network without any disruptions. Whether you want to upgrade to fiber-optic cables, wireless access points, or add in another workstation, you can easily achieve that without having to reinstall the entire infrastructure.

The standards of structured cabling govern the operations, management, and design of the system in any building. Due to these specified standards, all businesses with a structured cabling system would be in compliance and could utilize newer media types.
Wrapping Up
Having a properly organized cabling system connects the printers, phones, computers, and other devices of the organization without creating a mess of multiple wires and cables. A structured cabling system can not only provide your business with an effective solution for all cables but also keep your business prepared for future growth.
If you are wondering where to get started with structured cabling and if it is the best option for your business, get in touch with Contrast Communication. We provide customized services and solutions for IT and communications in multiple industries.
Posted in: Solutions