March 25th, 2019 by admin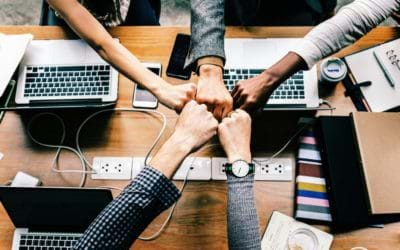 In events that played out like a movie, students in Michigan hacked into their school district's computer system and changed their grades and attendance records.
According to statements made online, Jim Nielsen, the superintendent of Orchard View Schools, stated that they became aware of a data breach in their PowerSchool student information system.  
Risk to Small Business: 2.223 = Severe: Students allegedly hacked the school's information system, PowerSchool, and altered grades and attendance records. The school has notified parents of the students who may be responsible and is investigating the incident. However, what data was modified and how access.
Individual Risk: 2.857 = Moderate Risk Depending on whether a ledger of the previous data was stored or removed, other students could be at risk for having their grades modified. Regardless, the possibility of losing such data can be upsetting for students, to say the least..
How it Could Affect Your Customers' Business: Organizations that store important information must remain vigilant for cyber-attacks, especially originating from within. To protect valuable data from getting in the hands of the wrong people, internal systems must be "fool-proofed" by partnering with the right security provider.
Contrast to the Rescue: With our security plans, we can provide a more complete picture of your security posture and potential risk, transforming the weakest links of an organization into your strongest points of protection.
Posted in: Uncategorized, This Week in Breach