April 18th, 2022 by admin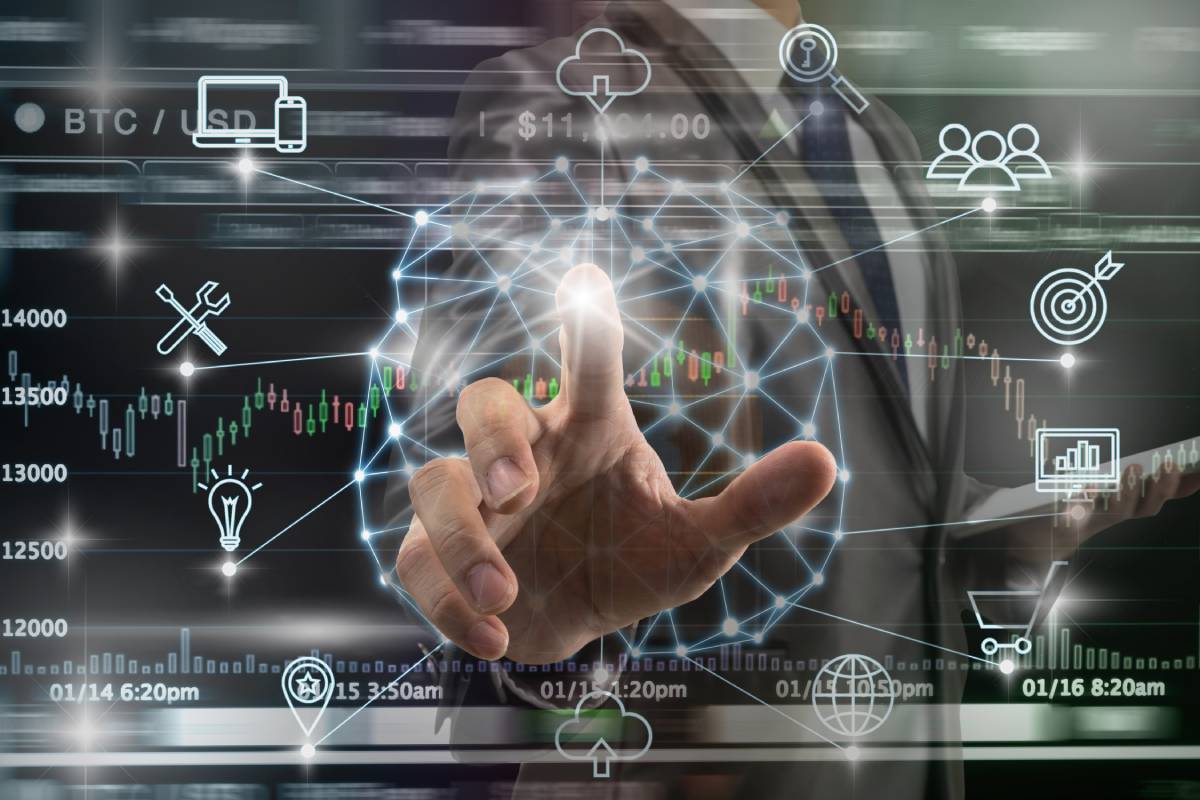 While the technological solutions provided to companies aim to meet their various expectations and specific requirements, the proliferation of tools can negatively influence teams' productivity and lead to additional expenses for IT departments. This is why some telecommunications companies have created UCaaS solutions.
Businesses, including contact centers, have relied heavily on cloud technologies in recent years. However, while applications are increasingly cloud-based, business telephony has also evolved towards UCaaS or Unified Communication as a Service, a telephone resource consumption model well-suited to cooperation needs.
Hence the questions: What exactly is UCaaS? Why is it such a success with companies? What is the future of this technology? We answer all these questions here!
What is UCaaS Technology?
UCaaS is an acronym for "Unified Communications as a Service." It is an all-in-one, unified communications solution that integrates a cloud-based phone system with collaboration, messaging, and video conferencing technologies into one system.
Companies can use UCaaS to streamline operations, improve flexibility and cooperation, increase user support, and reduce communication costs. This cloud-based solution is accessible from a provider that takes care of all technical and infrastructural aspects. It allows users to subscribe to various programs and functions and is accessible via the Internet or a private network.
Functions of UCaaS
The goal of UCaaS features is to consolidate multiple communication and collaboration technologies into a single platform. These functions include:
voice and telephony, including mobile telephony (and VoIP)
meeting solutions such as audio conferencing, video conferencing, and web conferencing
unified messaging to receive voice messages through instant messaging (IM)
attendance management
online meetings
desktop and browser client application
Some UCaaS vendors additionally include built-in contact center features such as:
automated telephone answering
interactive voice response
call routing
integration with customer relationship management tools (CRM and ticketing/customer support software)
Difference between UCaaS and VoIP
A VoIP system typically only provides voice services, incoming and outgoing calls, and more or less specific reports. Therefore, a VoIP solution integrated with a UCaaS system is essential for a multi-channel platform that dramatically improves business communications by enabling Internet Protocol (IP) connections.
While VoIP is a single mode of communication, the UCaaS system is multi-modal: web conferencing, chat, video conferencing, status display, screen sharing, handshake support, connection with CRM and third-party applications, CTI, and, of course, VoIP, and WebRTC to power the audio. It may not seem necessary for small businesses, but video chats quickly become a demand when the business grows or has multiple national or international offices.
Therefore, we can speak of a "true revolution in the communications sector." This especially applies to contact centers, allowing team agents to quickly discuss topics using instant messaging rather than email.
How can UCaaS Help Businesses Grow?
Here are the benefits of UCaaS that can help businesses grow:
Workplace Mobility and Fluidity – UCaaS services allow users to call, chat, video conference, or start online meetings from any computer, tablet, or smartphone, anywhere. These solutions are aimed at remote and mobile workers.

Solution Scalability – UCaaS systems are well known for their scalability and flexibility in critical business operations. To better respond to customer requests, adding or removing user accounts is as simple as clicking a button in the administrative interface.

Cost-Effectiveness – Moving from an on-premises system to a software-based solution minimizes hardware and phone expenses and maintenance costs. A UCaaS provider is responsible for managing security updates and patches and responding to back-end issues.

A Consistent User Experience – The "unified" part of UCaaS provides consumers with a consistent experience across tools and applications. It also means having a single point of contact for troubleshooting through the UCaaS provider.

Advanced Capabilities for Collaboration – UCaaS provide consumers with enhanced collaboration technology by interconnecting various applications within UCaaS platforms and integrating them with other business platforms.

Improved Access to Information – UCaaS allows companies to gain more insights by accessing massive data in the cloud, improving employee efficiency. In addition, all customer information is centralized and accessible to all workers.

Connectivity with Other Enterprise Software – They integrate with other enterprise tools necessary for the contact center, such as CRM, help desks, etc., and the functionalities currently included in the UCaaS platforms.

APIs for Scalability – Application programming interfaces (APIs) are gradually being added to the core functionality of UCaaS vendors. Customers can integrate cloud communication functions into their work tools using the capabilities of communication-on-demand platforms (CPaaS) and APIs.

Opportunities for Innovation and Customization – Using UCaaS cloud solutions allows you to customize your solution and easily integrate new technology into your organization. You should be able to effortlessly integrate anything from 5G to the Internet of Things (IoT) if you partner with the right vendor.
More efficient, productive, modern; this is how we describe UCaaS that gives companies the keys to adapt to current needs for intuitive and immediate exchanges. And the results are there: faster response time, instant access to information, ease of adaptation in the context of different teams, etc. So it's a safe bet for your business!
Posted in: Solutions